Dave Rosenberg, Bellevue/Nashville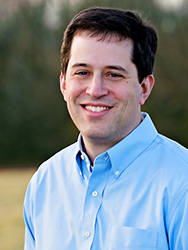 Dave Rosenberg holds great affection for his community, and that trait is the impetus behind his desire to work for Bellevue in the role of Metro Councilman, to which he was elected in fall 2015 and re-elected in fall 2019.
A longtime Bellevue resident, Dave developed a strong work ethic at a young age, mowing lawns and working as a camp counselor at a local day camp long before he was old enough to drive. He was employed through his years of public school, sometimes holding two jobs simultaneously and working 30 hours a week in high school while still earning admission to the National Honor Society. Upon graduating from high school he declined a full scholarship to the College of Charleston to stay closer to family and attend the University of Georgia with the help of three partial academic scholarships.
At a Glance
Metro Councilman, District 35 (2015-)
Vice Chair, Metro Council Charter Revision Committee
Member, Metro Council Codes, Fair, and Farmer's Market Committee
Chair, Metro Council Education Committee
Member, Metro Council Rules, Confirmations, and Public Elections Committee
Member, Metro Council Transparency Committee
Board Member, Alignment Nashville
Dad to Brandon (11) and Justin (9)
Small business owner
Longtime Bellevue resident
While a student at University of Georgia's business school, Dave kept a busy schedule—working, studying, and volunteering locally, while also beginning to build websites for various organizations. He continued to grow his business after earning his bachelor of business administration in accounting and working at a pair of Silicon Valley technology firms and his alma mater.
Dave soon moved to Bellevue to concentrate full time on his web development business. He became active in the community, participating to varying degrees in the Bellevue Clean-Up, A Taste of Bellevue, and other civic initiatives. With Bellevue growing and lots of work to do to ensure the community developed in a way that preserved its character, Dave sought election to the Metro Council for District 35 in 2015. That effort was successful, and Dave has followed through on his commitments to his constituents, working closely with residents, other elected officials, and community leaders to chart a positive path for the greater Bellevue area.
Dave has two sons, both of who are Metro Nashville Public Schools students. They live off Newsom Station Road with their two rescue dogs.
Get Updates
Keep up to date with happenings around Bellevue.