Here We Are
I wasn't going to write about the events of this weekend beyond firing off a couple tweets. A small number of constituents asked me to, but I wasn't going to. Much has already been said. And by leaders and journalists who have much larger platforms and/or writing skills than a Nashville district Councilman has. And, moreover, it's upsetting that it's not a given that we as Americans – no, as decent human beings – would be repulsed by this kind of nonsense. But here we are.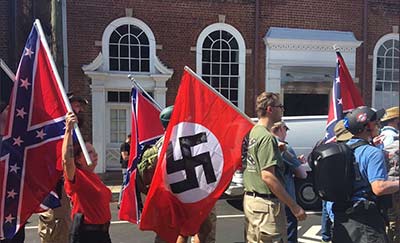 We've seen hatred ebb and flow in our nation, in countries and regions near and far, and on a worldwide scale. Most in the forefront in my mind are the institutionalized racism of the civil rights era and the anti-Semitism of the Nazi era. That's not necessarily to put them in a different class than all the other hate-based injustices out there, but they're what strike closest to me. And they're back.
It's undeniable that racism, anti-Semitism, and other evil "isms" have been becoming more and more prevalent. Sure, they've always been there, but the distinction is that those who peddle such idiocy aren't hiding any more. They're proud. They're open.
They feel that their hatred of others is accepted by society.
We beat the slave traders, the Nazis, and the firehose-wielding racists. The bad guys have been reeling, flying under the radar to implement injustice here and there backed by insecure pawns pushing their idiotic beliefs from the safety of computer keyboards in their parents' basements. But now they're not hiding.
They feel that their hatred of others is accepted by society.
In the heart of the Bible belt we get plenty of the disdain for others who are different. Theocratic legislation, voter suppression efforts, and "don't say gay" bills have been around for years. But it's been steeped in innuendo, "protecting the Constitution," whatever kind of beard could be put on hatred so it didn't look like hatred. But this is different, these supporters of the "alt-right." They're right out in front.
They feel that their hatred of others is accepted by society.
We must stand tall and stand strong to marginalize these degenerates. These violent, hate-filled, fact-deficient lunatics who are infiltrating our institutions.
They feel that their hatred of others is accepted by society. They're so very wrong about that. And every decent human being among us better make that damn clear to them.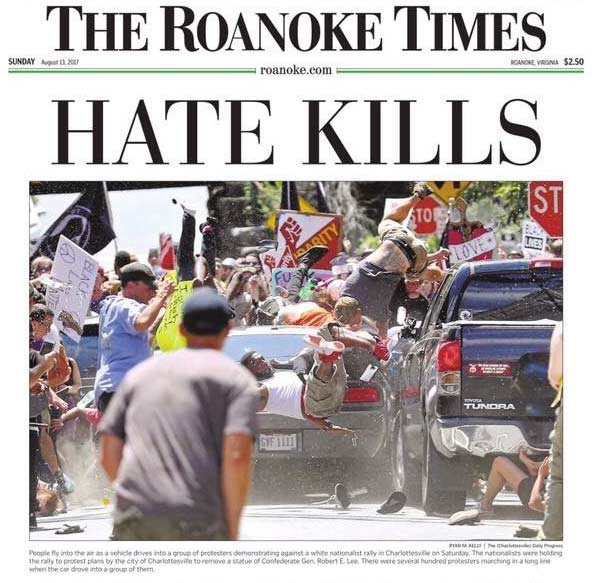 Get Updates
Keep up to date with the campaign and happenings around Bellevue.
Latest News
@jrhollin That would be absurd. At various levels a basket shot on the opponent's goal doesn't count at all, let alu2026
https://t.co/XIm3WBxfVi
@MarcOverlock I believe in you!